Leaders Digest: Mission Evangelism and Discipleship
The aim of this teaching is to expand on the mission that God has for the world that He has created.
God's strategic intention is to redeem the world and He has called us, in some way, to be a part of that, to where we can help those around us and disciple nations.
Join us as we explore how we can best communicate his message to those who are lost and in need.
Many hours of research and production have gone into the development of this series of videos and documents so please consider donating to help advance the Kingdom.
Please complete the form to download this material.


Our aims with this Leaders Digest

We are seeking to explore what God has in mind for us, and to quicken your passion to preach the gospel and disciple people in His name.


What is covered in this Leaders Digest?
---
This digest will be split into three sessions, as follows:
Session 1: The Mission of God; Missio Dei
The first video is a dialogue, which introduces us to the full scope of mission – we must expand our understanding beyond the idea of a local church outreach or a foreign mission field. The main theme of the Bible is the mission of God, to bring salvation to mankind and that the calling of the church is to engage with his mission.
Session 2: The church positioned for mission
This session opens up the practical challenges a church faces in being missional. Again, we must see this section as a provocation of the Spirit to address the issues we might face and bring a renewed passion for mission.
Session 3: A church positioned for discipleship
This final section explores the follow-up to mission and invites discussion on making mature disciples of Jesus.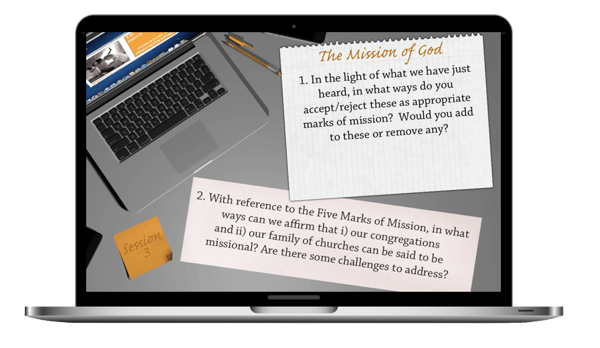 Thanks for your interest. Please complete the form above to download this material.