Leaders Digest: Sexuality & Same-Sex Attraction
The aim of this teaching is to explore some of the complexity surrounding modern sexuality and to help church members in understanding and supporting those who have same-sex attraction.
Many hours of research and production have gone into the development of this series of videos and documents so please consider donating to help advance the Kingdom.
Please complete the form to download this material.


Our aims with this Leaders Digest

To address the concerns and confusions of Christian believers around the topic of modern sexuality, with the aim to promote compassion and understanding.




What is covered in this Leaders Digest?
---
There will be two sessions, as follows:
Session 1: Understanding same-sex
The first 30-minute video is an interview with Ed, which seeks to help us understand the SSA terminology, the nature and origin of the condition and how as pastors or leaders we might properly speak with someone struggling with SSA. We have deliberately started with one longer introduction video because everyone needs to appreciate all these basic aspects of SSA before engaging in discussion.
Session 2: Seeking out the right response to same-sex attraction
In the second interview we look more deeply at how we help those facing the challenges of being SSA and how churches can help these people live a healthy God-honouring life. More specifically, we open up the issue of homophobia, the need for intimacy in our lives, how those with SSA can find God-honouring intimacy and what that might mean for the church. We also explore how leaders might respond to a request by a same-sex couple that are in an established relationship and want to know if they can join the church.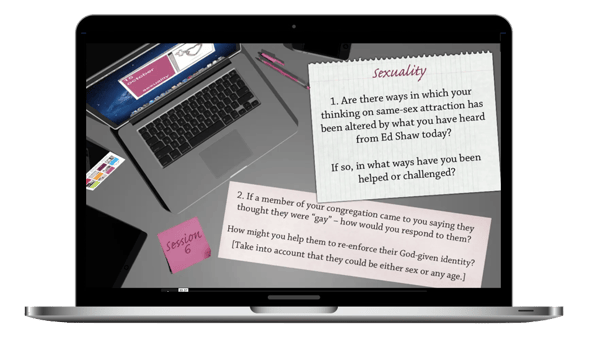 Thanks for your interest. Please complete the form above to download this material.