Leaders Digest: Governance in the Church
The aim of this teaching is to help clarify how governance, leadership and authority should be outworked and expressed in the life of the church.
We also want to help clarify the different roles of the spiritual oversight team or eldership of the local church and those of the trustees, if a local church has been established as a charity.
Many hours of research and production have gone into the development of this series of videos and documents so please consider donating to help advance the Kingdom.
Please complete the form to download this material.


Our aims with this Guide

We are seeking to qualify the spiritual nature of church and its authority, its practice in line with legal requirements and recommendations of best practice in governance.




We hope that church members will:

---
1. Appreciate afresh the kind of attitude we should have for the spiritual leadership and oversight in the church.
2. Understand the difference between spiritual leadership and trustees/deacons.
3. To appreciate how the working relationships between all in church oversight/spiritual leadership, together with deacons and trustees can build a kingdom culture in the life of the church.
There will be two sessions that touch on points from each of the three aims above.
Each session will be followed by questions for discussion in the form of videos, which will help to bring out the practical outworking of what is being taught.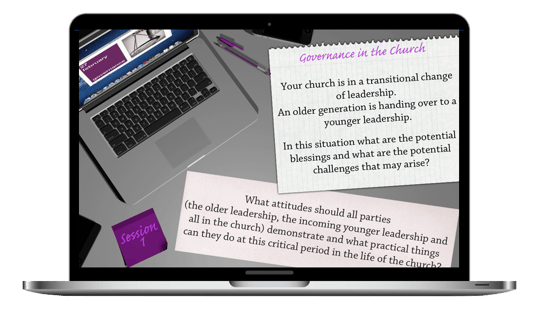 What is covered in this Leaders Digest?

---

Session 1: Authority and governance in the church

1.1 The concept of Authority

1.2 The Characteristics of Authority in the Church

1.3 Our Conduct towards Authority

1.4 Things to Avoid in Relational Authority

1.5 Things to promote

Session 2: Leadership & Administration/Trusteeship in the Church

2.1 Introduction

2.2 Leadership and ministry in the Church

2.3 Spiritual Leadership and Trustees in the Church

Thanks for your interest. Please complete the form above to download this material.